De Papaver – Heuvelland – West-Vlaanderen
Luxe herenhuis met jacuzzi vlak bij de Kemmelberg in groene omgeving
(update Maart 2022)
Maximaal aantal personen: 14
Plaats: Heuvelland
Regio: West-Vlaanderen
Land: België
Openhaard: Ja
BBQ: Ja
Vaatwasser: Nee
Magnetron: Ja
Zwembad: Nee
Wasmachine: Ja
Huisdieren toegestaan: 0
Ligging op een vakantiepark: Nee
Klant beoordelingen: 4
Luxe herenhuis met jacuzzi vlak bij de Kemmelberg in groene omgeving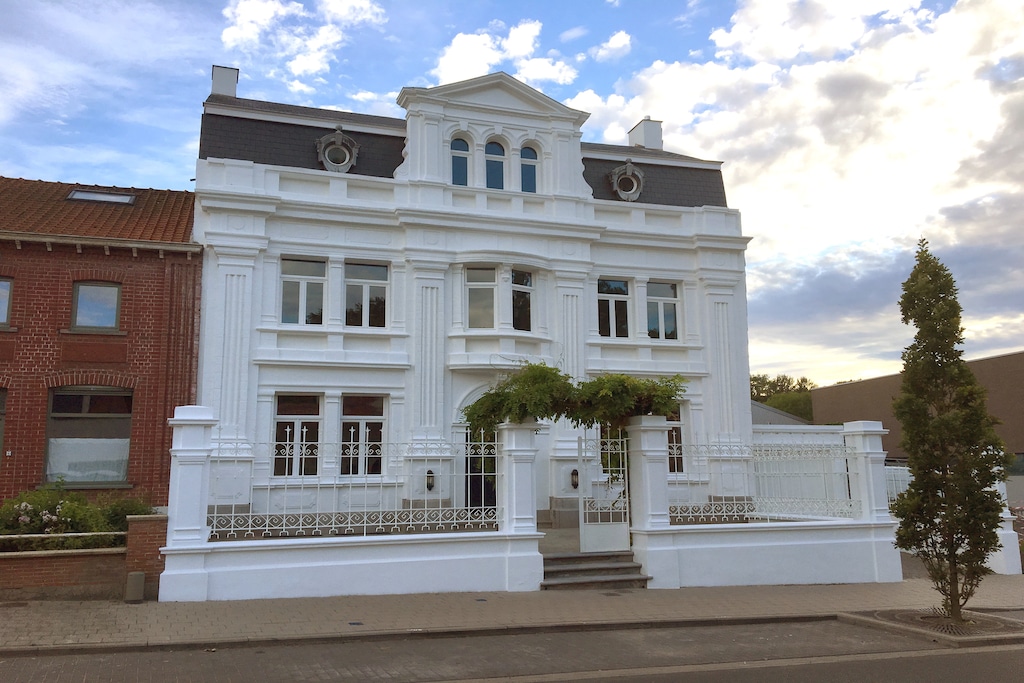 Klik hier om deze aanbieding van De Papaver te bekijken en boeken
Luxe herenhuis met jacuzzi vlak bij de Kemmelberg in groene omgeving

Belvilla heeft een verrassend en breed aanbod aan unieke vakantiehuizen voor de zomervakantie of een weekendje weg. Of men nu een vakantiewoning aan het strand, hoog in de bergen of centraal in het stadscentrum wilt, Belvilla heeft unieke vakantiehuizen met typische streekkenmerken op prachtige locaties. Belvilla heeft zo'n 1500 vakantiehuizen in Kroatië. Alle Belvilla's zijn geverifieerd. Een 24/7 bereikbare klantenservice. België staat natuurlijk bekend om de grote diversiteit aan speciaal bier en de echte Vlaamse frieten. Ook een Luikse wafel mag je niet overslaan tijdens een vakantie in België.
Bekijk hier alle vakanties van Belvilla of alle vakanties naar Heuvelland – West-Vlaanderen
Bron: Belvilla.nl
Gaat u op Vakantie? Vergeet dan niet uw Reis Verzekering en deze Checklist meenemen in je koffer. U kunt hier ook uw Vlieg Tickets boeken en een Transfer of Auto Huur regelen.
Bekijk hier de andere Vakantie Landen in Europa.